Educational resources include customizable PPT files and PDFs, videos, clip art, standards-aligned pre- and post-tests, curated links to additional resources across the web and more. All resources are free to use and aligned with the concepts taught in our games. You can download these to teach multiplication, division, fractions or statistics whether you use our games or not. Why wouldn't you use our games? They're awesome, and some are even free!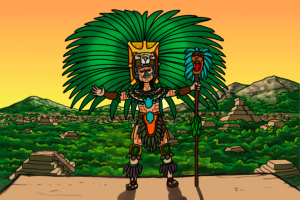 Fish Lake is a game about fractions, so any associated lessons and videos will focus on fractions.
Fish Lake Clip Art – In developing our games, so little Native American-related clip art existed that we had to create our own. Now, we want to share it with you.
Forgotten Trail Game Resources
Making Camp Game Resources
Build a Model – Includes lesson plan PDF and PPT downloads with videos to teach students how to visualize a math problem. Bilingual, with English and Spanish language versions.
Multiplication Flashcards
Spirit Lake Game Resources